A powerful terrain modelling and survey processing application, LSS Solo is packed with functions you might expect from a much more expensive system.
LSS Solo is of particular value to the mobile surveyor wishing to download and process surveys when away from the office. As a front-end system to a full version of LSS or CAD package, Solo includes full DTM functionality (triangulation and contouring), graphical survey editing, traverse adjustment, CAD-Pro (Coordinate Geometry) and text handling. In addition, LSS Solo includes DXF, MX GENIO and LandXML export options. More than just a data processing system, Solo is a complete field solution for surveyors and engineers.
Please note that LSS Solo does not calculate volumes. For this you'd need LSS Vista or LSS Elite. Why not start with Solo and upgrade to a higher level of LSS for just the difference in annual fee.
All prices are for a 12 month licence and include technical support and software updates.
Are you an existing LSS user looking for the program to download and install? Look here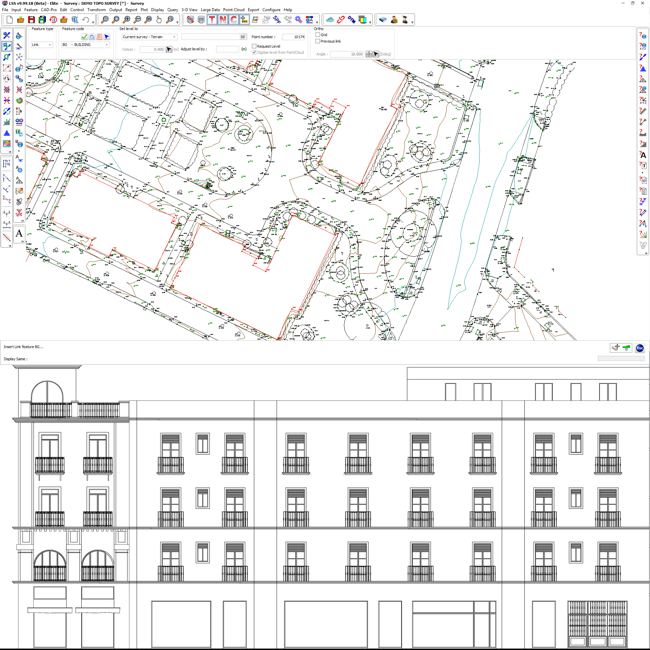 Solo for Land Surveyors
Data transfer from EDM, GPS or datalogger – where possible this is done in the native format of the instrument.
Support for powerful on-site feature coding
Traverse calculation and adjustment, comprehensive survey control reporting and editing
Resections and radial offsets calculated
Building elevations
Interactive on-screen editing of points, features, text etc
Quality Assured CAD-Pro editing tools including intersections, squaring, offsets, generation of extra points along strings etc
User-definable features and symbols
Add one survey to another (useful if different survey teams are processing different parts of a survey)
Scale factors and model transformation (offset, rotation, re-scaling)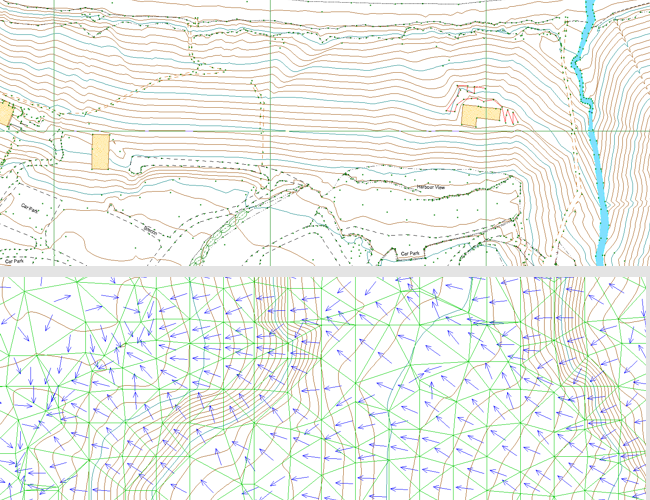 Powerful Terrain Modelling
Automatic formation of DTMs (Digital Terrain Models)
Dynamic contouring - automatic generation of contours at any interval, updated in parallel with changes to DTM
Interrogation of DTMs, including level interpolation, section profiles and distances between points/along features
Superimposition of up to 36 surveys on screen - to query points, distances and to check extents etc
Terrain, non-terrain and 2D feature manipulation
Bitmap image backdrop (i.e. orthophoto or raster map)
Application of surfaces to distinguish between surface types, e.g. tarmac, grass, water etc (all user-definable)
Calculation of slope and plan areas and perimeter lengths, broken down by surface types if required
Models of up to 4 million points
Powerful data thinning for importing larger datasets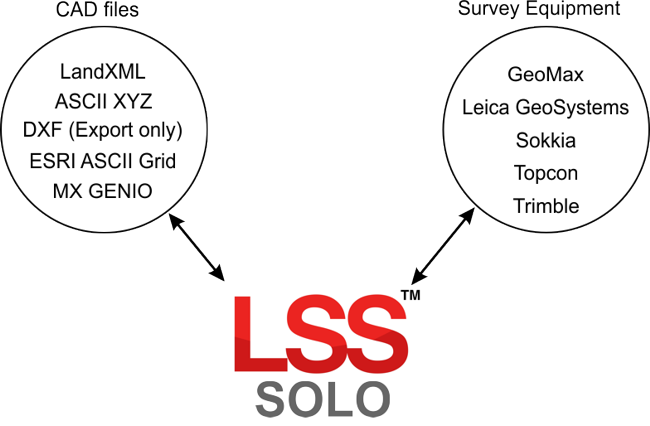 Data Exchange
Import of user-defined XYZ data, LandXML, ESRII ASCII Grid and MX GENIO
Import survey equipment data in radial (angles and distance) or coordinates from Trimble, Leica Geosystems, Topcon, Sokkia, GeoMax
Export of data suitable for other systems, such as GENIO, DXF, LandXML and user-defined XYZ
Generate setting-out information including upload to survey instruments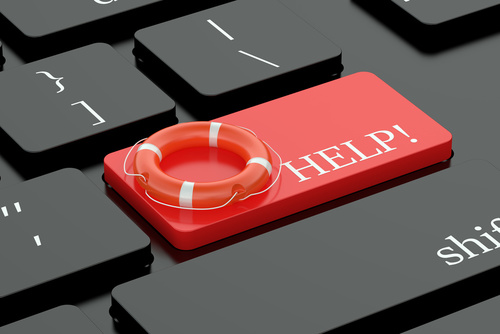 Help and Support
Command sensitive on-screen help facility
Movie-style tutorials covering every command
Dedicated technical support line (NOT a premium rate service). Talk to a real person who knows their stuff!
Comprehensive training course diary
Automatic software updates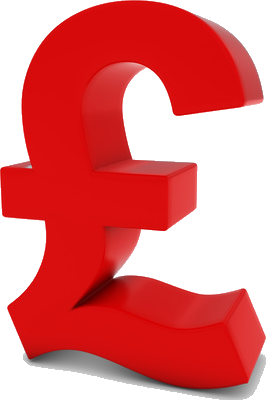 Flexible and Cost Effective
Compatible with all 32 and 64-bit Windows platforms from v7 onwards
USB Dongle protected for easy transfer between different computers
Can be installed on multiple computers
Single user system £250 per year. No hidden extras. No nasty surprises
Upgrade to LSS Vista for just the difference in annual fee (which we pro-rata if part-way through the year)
Thinking about training? Why not go for our Special Discounted Bundles of software and training?
Cost of 12 month licence (inc. technical support and software updates) £250 plus VAT - there is NO up-front purchase price.
Our software in use
Confused by the various products? Let us explain to you a few of the uses to which LSS is put and the likely products you might need.
This is by no means a comprehensive list, but should give you an idea of how useful LSS could be to you.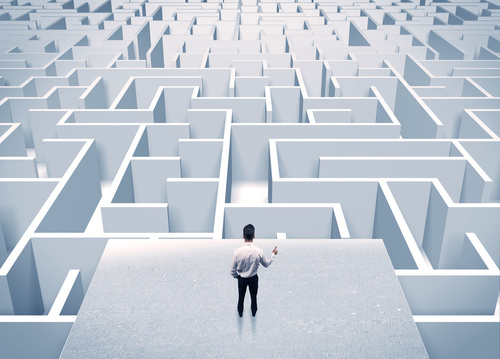 Still unsure?
If you're still not sure which product may be right for you then please download our Product Matrix or call us, we don't bite.