LSS Elite is the top of the range system boasting advanced terrain feature design, extremely comprehensive volume calculations and some specialist commands used in quarrying, railway surveys, construction and visual impact analysis.
It's not surprising that most LSS users have chosen Elite as their preferred solution. It is packed with functions, some of which are unique in this sector and while some commands such as earthworks design can be used in mining, quarring, civil engineering and restoration, others are specific to particular markets. For many LSS users, this is their "Go To" application for a huge range of tasks. And for those who handle large LiDAR, Laser Scan, Drone and bathymmetry data, our Point Cloud upgrade will provide them with a formidable and unique capability.
Each dongle allows one user access to the software at a time. The software can be installed on as many computers as you require. Simply move the dongle around, or 'share' it across your network. If more than one person needs access at the same time, then why not purchase additional dongles, or save money and order a multiple-user dongle.
All prices are for a 12 month licence and include technical support and software updates.
Are you an existing LSS user looking for the program to download and install? Look here
Everything in LSS Vista, plus the following facilities

Our most comprehensive design, reporting and modelling system
 Advanced terrain design employing wizards and user defined shapes or 'templates' eg for slopes, embankments, opencast mines, quarries etc
 Extremely comprehensive volume calculation facilities, including breakdown by surface type, zones, cut depths etc
 Volumes above and below a third model, datum or tilted plane
 Output of cut/fill intersection lines and 'depth' lines
 Generation of isopachytes (level difference contours)
 Calculation of Overburden Ratio
 Addition/subtraction of levels in one DTM to/from another including multiplication (for pre- and post-settlement calculations, merging data where only higher or lower than existing, bulking factors etc)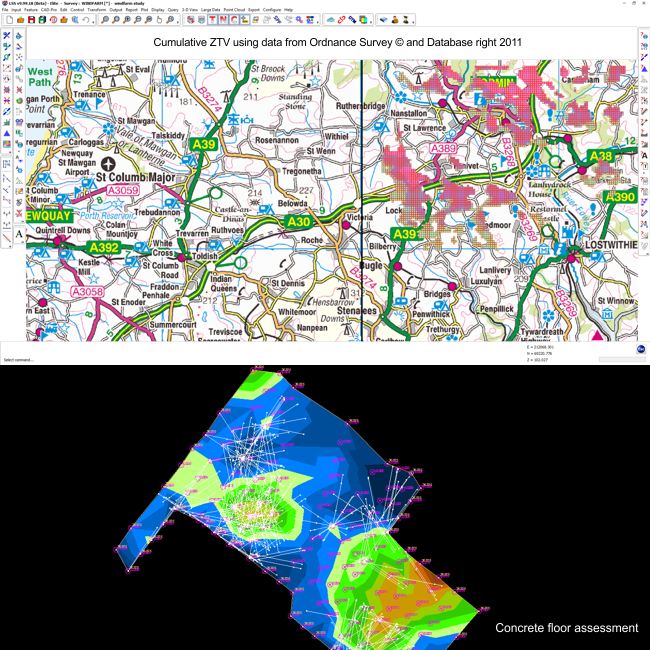 Specialist capabilities
Zones of Visual Influence and Intrusion (ZVIs and ZTVs)
Line of Sight (Viewshed Analysis)
Visibility profile for determining maximum permissible development heights (constraints)
Floor Level Assessment - testing for surfaces which are beyond tolerance in level, thickness or smoothness (The Concrete Society NSCS Standards)
Planning Depth calculations of use to those reprofiling roads and runways
Rail survey adjustment (to adjust rail overlaps), rail gauge reporting and platform clearance calculations for those undertaking railway surveys using EDM and GPS survey equipment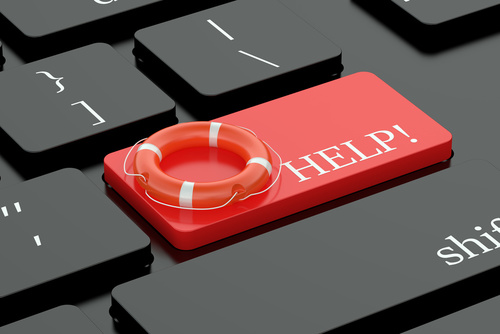 Help and Support
Command sensitive on-screen help facility
Movie-style tutorials covering every command
Dedicated technical support line (NOT a premium rate service). Talk to a real person who knows their stuff!
Comprehensive training course diary
Automatic software updates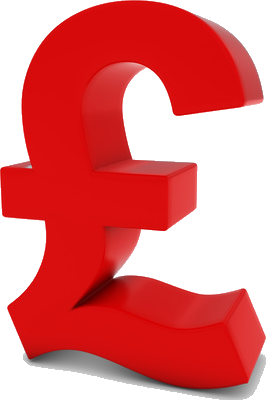 Flexible and Cost Effective
Compatible with all 32 and 64-bit Windows platforms from v7 onwards
USB Dongle protected for easy transfer between different computers
Can be installed on multiple computers
Single user system £750 per year. No hidden extras. No nasty surprises
Upgrade to LSS Elite for just the difference in annual fee (which we pro-rata if part-way through the year)
Using drones or laser scanners to collect data? Why not upgrade to LSS Elite with Point Clouds for an extra £250 a year?
Thinking about training? Why not go for our Special Discounted Bundles of software and training?
Cost of 12 month licence (inc. technical support and software updates) £750 plus VAT - there is NO up-front purchase price.
Our software in use
Confused by the various products? Let us explain to you a few of the uses to which LSS is put and the likely products you might need.
This is by no means a comprehensive list, but should give you an idea of how useful LSS could be to you.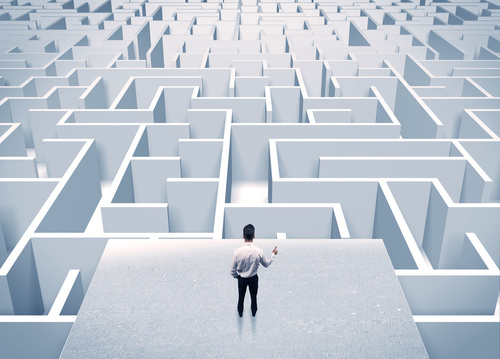 Still unsure?
If you're still not sure which product may be right for you then please download our Product Matrix or call us, we don't bite.