It is now possible to export your LSS3D files out from the latest version of LSS v10 to the Unity Engine with our new

LSS Unity Plugin
The Plugin is absolutely free. To get your copy you will need to add it to your shopping cart and complete the checkout process. You will then receive, within an hour, an email with a link to download the plugin. If you don't receive the email, please check your spam box. If it's still not there then please contact sales@dtmsoftware.com with details of your order.
---
---
The Unity Engine doesn't cost anything to download and was originally built to create games, but over the years Unity has expanded into several other industries including architecture, engineering and construction from where other technologies can be implemented such as WebGL (viewing data via an internet browser, as shown in the following image), AR, VR and more.
We cover all the steps in our documentation from downloading Unity, exporting your LSS3D file from LSS v10, bringing your files into Unity, adding/changing how your survey should be finally presented.  If in doubt you can always give us a call and one of our Unity Developers will assist you with your project.
Within Unity you can take your survey model data and manipulate the visuals to how you want.
Point Codes

- Add your own/purchased 3D models to your point code data with our LSS Unity Plugin:
Link Codes

- You can also do the same with your LSS link code data: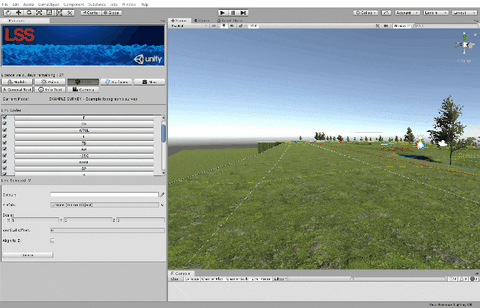 Surface Codes

- Make/buy download, use your own materials to apply convincing looking water (FREE from the Unity Asset Store), tarmac and more to your surface codes.  In the documentation we refer to how textures can be downloaded for FREE: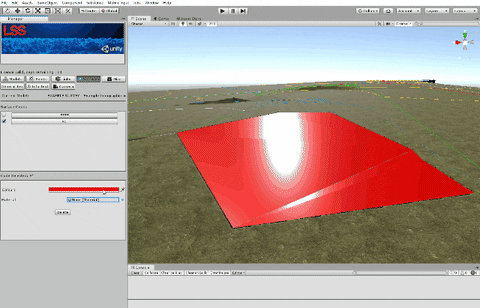 General Text

- If your LSS survey model contains text you can alter its size, border, font, colour and more in the LSS Unity Plugin: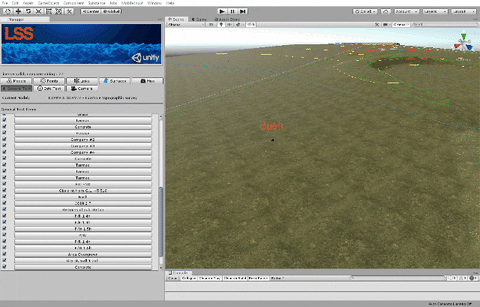 Post Processing

- Change the way your project is presented in its final build:
Camera Data

- Import and play your LSS camera animation data and/or view, navigate around your own survey: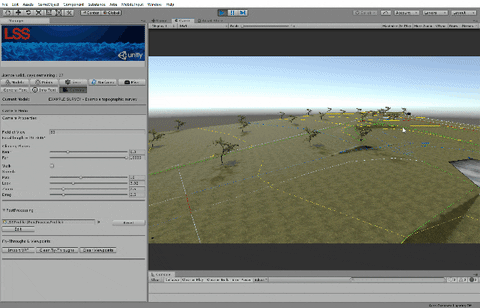 Add Assets

 - Add your own 3D models/textures with the Unity asset store: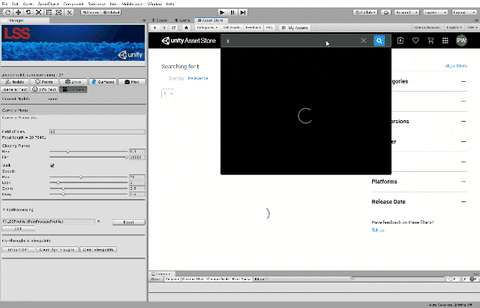 Save your Unity session, build it and send it on to anyone with a PC.  The end user does not require a copy of LSS or Unity to view and navigate through your survey models end result.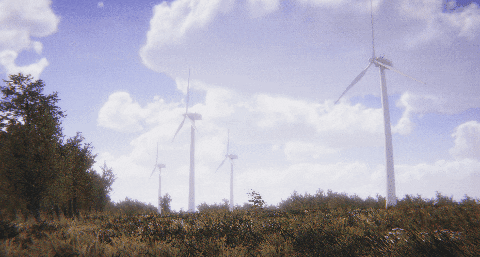 ---
Other features previewed below and coming soon to LSS Unity Plugin:
---
WebGL - View and navigate your survey end result from a desktop PC/laptop with just an internet browser (no extra software required).
Try the WebGL Alpha Demo: Click Here
---
Phone/Tablet (Android) - View, display data and navigate through your survey with an Android device (Android v8.0 or later).

Try the Android Alpha Demo: Click Here (113MB Download)
Documentation: PDF Download
---
Augmented Reality (AR) - In Development.
Information
We cannot emphasise enough, but before you try to use the plugin, you must become familiar with what Unity can do and how to use it. You can view Unity tutorials here
Licensing
The LSS Unity Plugin is supplied entirely free, but without warranty as to its suitability for specific tasks. If in doubt, please speak to us before attempting to use the Unity Plugin.
Unity Requirements
Please refer to Unity's page on PC specification HERE
Note that our LSS Unity Plugin will only run on Windows PCs, but the presentations you create with it can be built for a wide range of non-Windows platforms. 
Unity does not cost anything to download and use for personal use, for details about Unity's other pricing subscription plans check HERE
Delivery
The delivery of the plugin is via a link in an email. This is an automated system and your link should arrive within 30 minutes. However, if it has not arrived in that time please first check your spam folder and if there's still no sign then please email support@dtmsoftware.com  It may be that the server has stalled and we need to manually send you the email.